2021 USSSA Space Coast World Series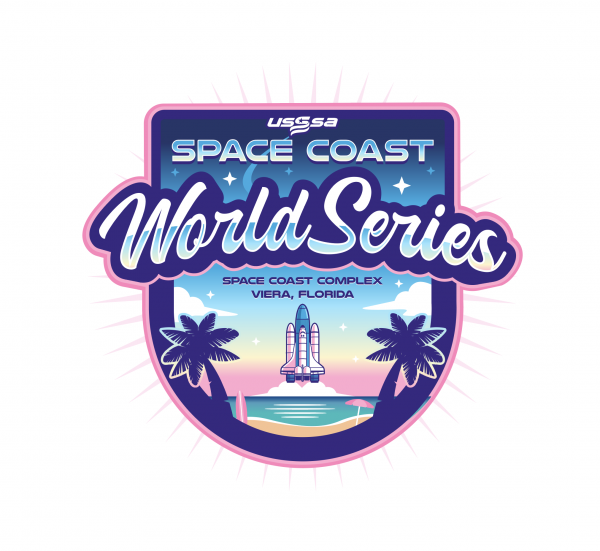 Welcome to the USSSA Space Coast World Series! This championship event is USSSA Fastpitch's only World Series stature event and is played at USSSA's world class Fastpitch facility – USSSA Space Coast Complex in Viera, Florida. This event is open to all age divisions 8U – 18U. The event will run June 28th-July 3rd, 2021.
TOURNAMENT FORMAT
Divisions will be Open, will have a split bracket format once we get to 20+ teams in a division, and should there be enough we will divide out "Open" & "B" Divisions
3 Pool Play games into a Double Elimination Forma
TENTATIVE ITINERARY 
Monday June 28th:
Team Registration
Coaches Meeting
Opening Ceremony
Pride Instructional Clinic
Tuesday June 29th-Wednesday June 30th:
Thursday July 1st:
Friday July 2nd:
Saturday July 3rd:
Bracket/Championship Games
PRIDE INSTRUCTIONAL CLINIC
These instructional-based clinics are focused on athlete development and instruction. Clinics will be instructed by current players on the USSSA Pride. The clinic is designed to offer low athlete to coach ratios which provide participants an engaging experience with some of their favorite professional fastpitch players! Instruction will focus on offense, defense, game strategy, and athleticism.
$95 (Walk ups welcome, $100 for onsite registration)
Date: July 3rd
Location: USSSA Space Coast Complex
Event Time: 
OPENING CEREMONY
PIN TRADING
GIFT EXCHANGE
ROSTERS AND COVID WAIVER
All teams must have their rosters online before the tournament begins. This allows us to utilize our game scoring and live streaming apps and protects the integrity of your roster should there be a protest. Managers can upload rosters by logging on to their Team Manager account.
Due to the recent Covid-19 pandemic, USSSA has created a waiver that must be signed in order to participate in the Space Coast World Series or any USSSA sanctioned event.  Each parent must log into their child's account and sign the waiver.
GUEST PLAYERS
Each team is allowed a maximum of 3 guest players.  These players must be added to their roster by using the "Manage Guest Player" tool in the team manager page.  Guest players must have their COVID waiver signed through their guardian profile.
LODGING/TRAVEL INFORMATION
It is each individual athlete's responsibility for transportation, lodging, etc. during the culminating event. Our travel policy requires all teams to book lodging through Anthony Travel. Anthony Travel secures room blocks at the closest available hotels and negotiates the lowest rates and best amenities for teams.
Anthony Travel has a lowest price guarantee. If you don't see something that fits your need please do not hesitate to reach out to them directly via email at USSSA@anthonytravel.com or via phone at 855-501-7114
LOCATION
This event will be hosted at the USSSA Space Coast Stadium and Complex in Viera, FL.
5800 Stadium Pkwy | Melbourne, FL 32940
DAILY ADMISSION
SCWS participants will receive credentials at check in and will not need to purchase tickets for themselves.  Participant credentials will also get them into the Pride games.  Spectators will be able to get into the Pride games using their daily pass for that day or LOE ticket.
TICKETS
USSSA LIVE STREAMING
Subscribe today so you can catch every pitch from the Space Coast World Series LIVE on USSSALive.com. From select fully produced games to fields with Flightscope data inserted into the broadcast you can watch the game on your computer, mobile phone or even on your TV. USSSALive is available on Apple TV, Roku, and Amazon Fire.
USSSA Live Subscriptions
Weekly $5.99
Monthly $9.99
Yearly $79.99
After your game you can re-watch the memories and even download your favorite plays using the Clip Extraction Feature. Grab a clip as little as $1.49. Just hover over the clip and choose the video cutter tool.
Video Editor Bundle
Single Clip        $1.49
5 Clips              $4.99
10 Clips            $6.99
Whether you're at the field or at home you can enjoy USSSALive.com and take the action with you.
SPACE COAST COMPLEX A-Z COMPLEX POLICIES
Wristbands
Wristbands will be distributed to guests at the gate after their ticket is scanned each day. Guests will be required to wear the wristband on your wrist, until you have left the Complex for the day.
Outside Food and Beverage
Space Coast Complex does not allow any outside food or Beverages inside the complex. Each team is allowed (1) Team cooler with water, ice, and towels ONLY. Wristbands for team coolers are required and will be distributed by the Tournament Director. Teams will not be allowed to bring in coolers until a team representative has checked in with the Tournament Director. A team cooler will no longer be allowed to any team who attempts to bring in any outside food and beverage other than water inside the Team cooler. Individual players are permitted 1 personal water jug up to 74fl oz. in size and 1 small cooler with ice and towels only.
Lost and Found
Lost and Found is located at the Pro Shop near the Space Coast Stadium.
Turf
No metal cleats. Only molded cleats and athletic shoes are accepted. No gum or sunflower seeds are allowed at Space Coast Complex.
Lightning
All guests are required to leave the complex until the lightning delay has cleared. The gates will be locked until the delay has been cleared by Complex Staff.
Restrooms will be available at Space Coast Stadium Concourse as well as the Clubhouse located near the Red Quad.
Tents
Tents are restricted to low traffic areas around the outfield fence. No tents are permitted in high traffic areas including behind home plate. In the Event of inclement weather, tents must be taken down for safety