John Kings Classic Slowpitch Tournament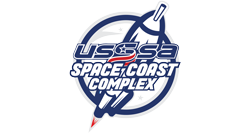 Event Details: John Kings Classic is a slowpitch tournament directed by Ralph Calderon. John King is a slowpitch influencer and is a big name in the slowpitch community!
Age Divisions: 18+ years old
Special events during tournament: N/A
Tournament page link: TBD
Tickets: Purchase tickets here!
USSSA Space Coast Complex Polices: Read Here
AstroTurf Polices: Read Here
USSSA Live: Click here to watch your athlete play with live stream available on every field!