2020 Space Coast World Series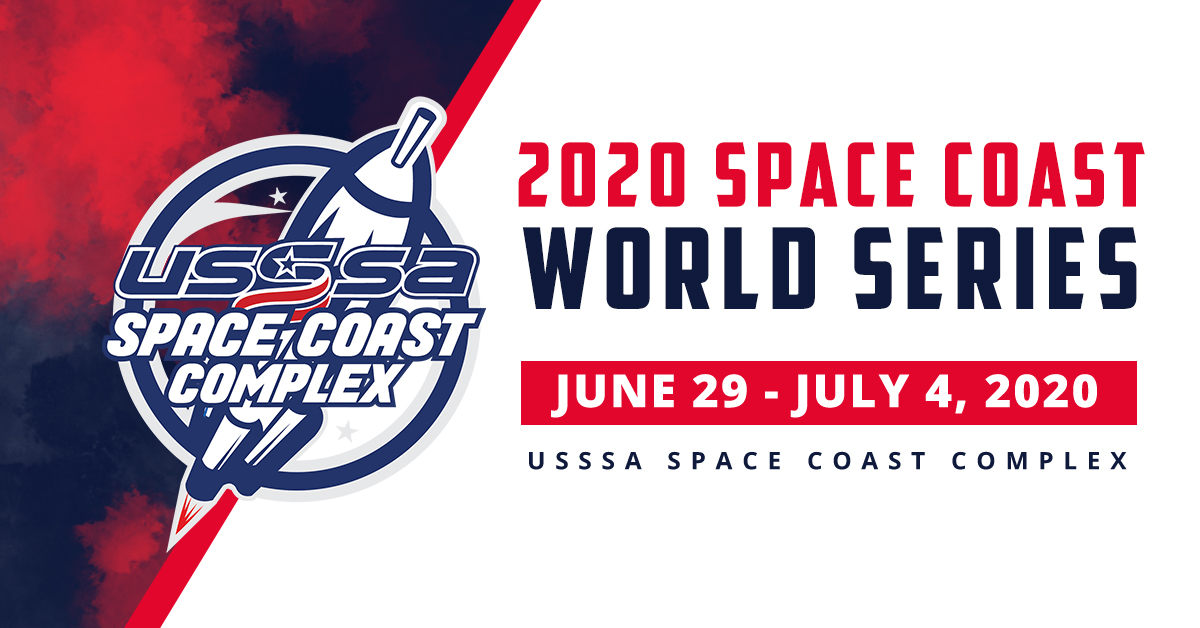 Registration is OPEN  |  CLICK TO ENTER | Information Packet
Welcome to the USSSA Space Coast World Series! This championship event is USSSA Fastpitch's only World Series stature event and is played at USSSA's world class Fastpitch facility – USSSA Space Coast Complex in Viera, Florida. This event is open to all age divisions 8U – 18U. Refer to the Information Packet for detailed information on the event.
Tournament Itinerary – Subject to change.
Monday June 29th
9:00am- 12:00pm       Team Check In & Managers Meeting (two coaches only) NO ATHLETES
9:00 am – 1:00 pm   USSSA Pride Instructional Camp (open to all athletes ages 8-18)
2:00 – 4:00 pm       Building Champions Panel (tickets available for athletes, parents, coaches)
4:00pm                      Complex Opens for Opening Ceremonies
6:00 pm                     Parade of Champions
Tuesday July 30th
Pool Play
Wednesday July 1st  
Pool/Bracket Play
Thursday July 2nd
Bracket Play
Friday July 3rd 
Bracket Play
Saturday July 4th
Championship Games
Note that all times are subject to change. Please verify itinerary during Team Check-In. Once the tournament begins, managers must check the main bracket board for any changes in game times, field assignments or other items related to tournament play or functions. Bracket schedules will not be mailed out in advance. 
Travel/Lodging.
This is a Stay to Play event all travel accommodations need to be booked through Anthony Travel the Official Travel Partner for USSSA! Anthony Travel has the lowest rate guaranteed at participating hotels and condos. All teams playing in the event are required to book their stay via www.usssatravel.com.