Fundraiser Event for MSG (Ret.) Mike Sonnenschein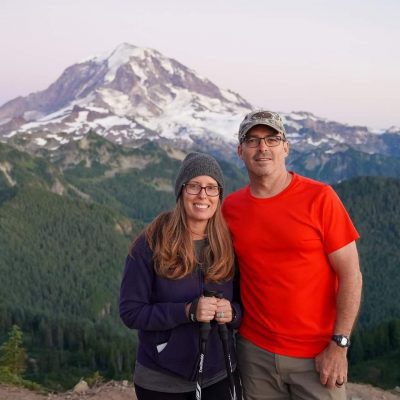 How To Donate:
 Step 1: Click on link above
Step 2: choose 1 ticket from drop down and click Add Tickets
Step 3: choose amount you would like to donate (located below recommended events) and click Continue button
Step 4: fill out the form with information requested.
Event Details: A fundraiser event for local Brevard resident and retired military veteran who was critically injured on a mission trip with his wife, Hope Sonnenschein. Come show your support to Mike, and his family with special guest speakers, food and more!
Date: Tuesday June 22nd, 2021 at 6:30pm
What to Expect on June 22, 2021 at Space Coast Complex:
LTC (Ret) Tim Thomas:  Welcoming Remarks and Impact of MSG Mike Sonnenschein on the Viera HS Army JROTC program

Viera HS Army JROTC Color Guard:  Presentation of Colors

Pastor Dave Barnes Calvary Chapel:  Invocation followed by remarks about Mike and Hope's ministry and its impact on the people in Haiti

Donn Weaver Military Officers Association of America:  Remarks of encouragement and MOAAs support for Mike

Brevard County Sheriff Wayne Ivey:  Remarks of Mike's impact on the Viera community

Colonel (Ret) Danny McKnight: Remarks of encouragement to Mike and Hope

Dave "Boon" Benton "13 Hours in Benghazi":  Words of encouragement to Mike and Hope

Shannon Newton:  Mike's Sister-in-Law provides remarks

Pastor TJ Buckingham Calvary Chapel in Viera:  Benediction
Meet Mike:
MSG (Ret) Michael Sonnenschein is a highly decorated Army Ranger who did combat tours in Panama, the Gulf War and Afghanistan
Distinguished himself as an exceptional leader and warrior
Served in some of the most prestigious units in the United States Army to include 3/75 Ranger Regiment, 101st Airborne, and the 501st Parachute Infantry Regiment
Winner of the Best Ranger Competition in 1989
Last assignment prior to retirement instructor at Florida Institute of Technology training their Ranger Team to back-to-back National Championship Titles in 2008 and 2009
Helped start the Army JROTC program at Viera HS in 2010
In 2016, Mike and his wife Hope left the United States to become missionaries in the country of Haiti.  Just a few weeks ago on 27 May 2021, Mike and Hope were attacked by a lone gunman on a motorcycle.  Mike sustained serious injuries to his lung and spinal column.  He is recovering from the wound to the lung and is being transferred to Shepherd Center and Spinal Cord Injury Rehabilitation in Atlanta, GA this week.  The rehabilitation process for Mike and Hope will be long and place an extreme financial burden on the family.  We ask that you please support this event with a minimum $20.00 donation.