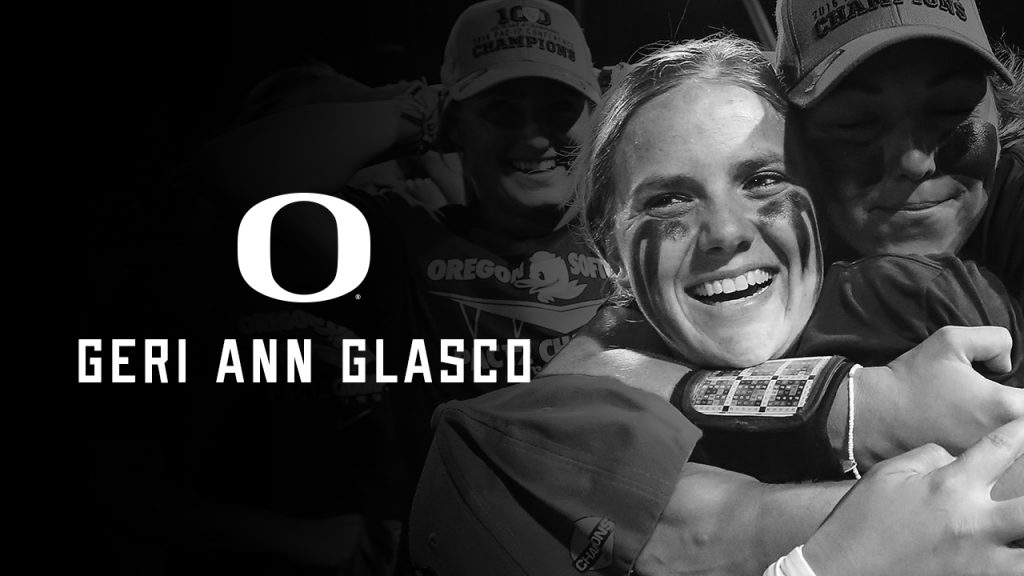 Geri Ann Glasco Memorial Event
March 4th – March 7th, 2020
USSSA Space Coast Complex, 5800 Stadium Parkway, Viera, FL, 32940
We celebrate the life of Geri Ann Glasco by bringing together Division 1 teams to play in her honor.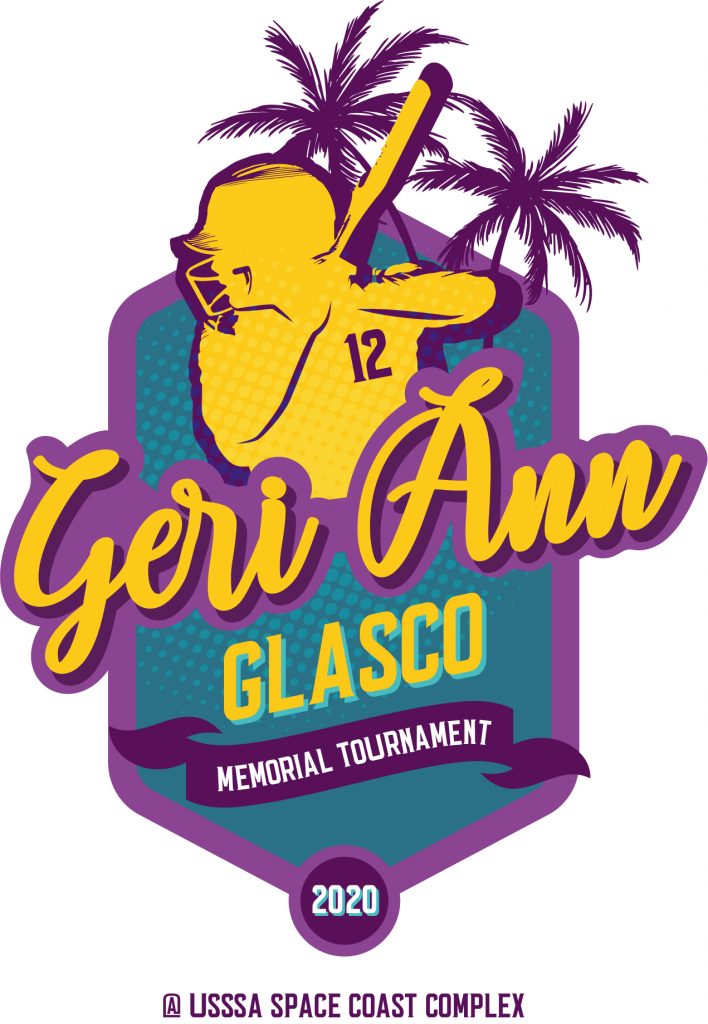 The daughter of Gerry and Vickie Glasco, Geri Ann followed in her father's footsteps into the profession after a decorated playing career. In high school, she was the 2012 Gatorade National Player of the Year at Oconee County High School in Georgia. She played her first two college seasons at University of Georgia, where her father was then an assistant coach, and she was named the SEC Co-Freshman of the Year and a third-team All-American in 2013. She then transferred to the University of Oregon for her final two seasons and received all-Pac-12 accolades in both 2015 and 2016. Glasco finished her college career with a 47-15 pitching record and 3.01 ERA. She also had a career batting average of .341 and totaled 51 home runs and 181 RBIs in 235 games.
She reached the Women's College World Series with Oregon in 2015.
Drafted 20th overall by the Akron Racers of National Pro Fastpitch in 2016, she played one season in the professional league before focusing on coaching. A student assistant coach at University of Oregon in 2017, she was an assistant coach at Oregon's Mt. Hood Community College during the 2018 season. Louisiana-Lafayette announced her addition to its staff this past October.
Through the Natasha Watley Foundation, a scholarship will be awarded to one female assistant coach in the first five years of her career at the collegiate level. Each year the scholarship will cover costs associated with attendance to the NFCA National Convention in December. The memorial scholarship includes registration fees, travel, and rooming costs related to the trip. NFCA member coaches who are interested in applying or nominating a fellow coach may access the scholarship in their NFCA Coach's Box. The application deadline will close on Sept. 1 of each year.
The Natasha Watley Foundation uses softball to inspire and empower girls in underserved communities. In honor of Glasco, the foundation has created a fund that will help young softball coaches, less than three years removed from college, break into the business.
As her legacy continues and the foundation helps other coaches who follow in her path, Glasco will be remembered for her athletic achievements, dedication to service and care for others.

About Natasha Watley Foundation
The Natasha Watley Foundation (NWF) was founded by two-time Olympic medalist and former USSSA Florida Pride athlete Natasha Watley to create opportunities for girls in under-served communities to learn and play the game of softball. NWF uses the medium of sport to inspire young women to reach their full potential while fostering character development and awareness of social issues that affect women.
Be a part of the event. Contact Courtney Ceo – 321-877-0631 courtney.ceo@usssa.org