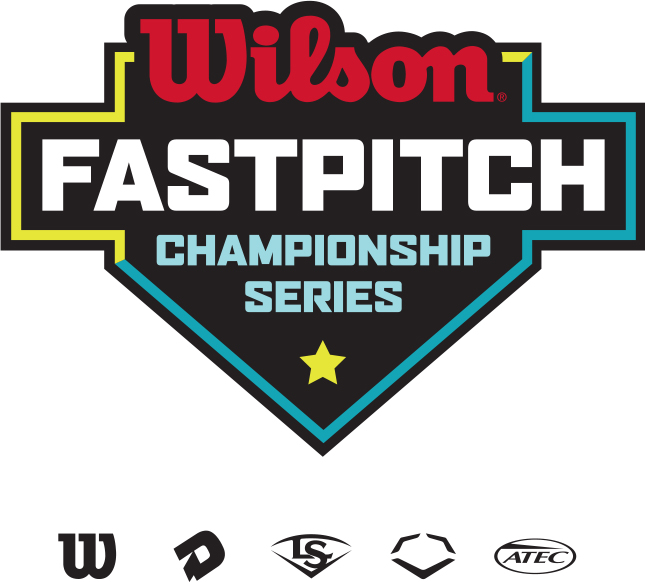 Wilson Fastpitch Championship Series (WFCS) is an elite, exposure-based event for 14U, 16U, and 18U fastpitch teams.  Operating in conjunction with the Wilson Family of Brands, WFCS prioritizes each player, coach and recruiting university to achieve a best in class experience for all who participate and attend.  By hosting WFCS at a premium facility, securing superior competition and promoting exposure opportunities to college coaches, we maximize the value of everyone's experience.
In its inaugural year, WFCS will be hosted at the USSSA Space Coast Complex in Viera, FL on November 15-17, 2019.  Space Coast Complex is a brand new facility complete with 15 AstroTurf fields, three HD video boards on three stadium fields, covered batting cages, and Flightscope technology.  Wilson, Evoshield, Louisville Slugger, DeMarini and ATEC brand representatives will be in attendance to provide players a comprehensive demo experience with our products.
WFCS has committed to nothing less than ultra-competitive competition in an invitation-only event. There is a five game guarantee for each registered team, which includes three 90-minute pool play games, entering into a single elimination bracket and consolation bracket – both brackets will be played in a 7-inning format. In addition to an outstanding tournament experience, players and coaches will have the opportunity to attend collegiate and professional fastpitch games between The Florida Gators, The Florida State Seminoles, and the USSSA Pride, hosted right here at WFCS.
Event Schedule: 
Friday, November 15th
First round of games begins at 2:00 PM
USSSA Pride vs. University of Florida 7:30 PM
Saturday, November 16th
Games begin at 8AM
University of Florida vs. Florida State  1:00 PM
USSSA Pride vs. Florida State 

          3

:00 PM
Sunday, November 17th
Games begin at 8AM
Championship games begin at 1:00 PM
Tournament Event Page: http://www.usaeliteselect.com/usaes/event_home/?eventID=324524&divisionID=null
Tournament Passes: TBD 
USSSA Space Coast Complex Policies: http://usssaspacecoast.com/a-z-complex-policies/
Hotels/Accommodations: This is a stay-to-play event and all hotels must be booked through Anthony Travel. Anthony Travel secures room blocks at the closest available hotels and negotiates the lowest rates and best amenities for teams. Please contact usssa@anthonytravel.com to reserve your rooms or click on their link to see current inventory https://www.usssatravel.com/wilson-fastpitch-champions-series/
---